What do you get what do you get when you cross noise canceling with the live world? Well, you'd get Here by Doppler Labs!
Ever wish you could not completely cancel out noise but instead alter it in some way? It's finally possible and a new innovation from Doppler Labs has now made this possible.
Revolutionary!
What makes this product unique is that it's not canceling out sound in the way traditional methods would be done, it's taking live sound that you here in your everyday life and altering it and changing it and then feeding it back to you. It's modifying live sound and letting you hear it in a completely new way.
The Packaging
Not only has Doppler Labs created a good product, they have taking something a creative new method to packaging it as well. The case they have created for Here also acts as a charging source for it as well, now that's innovative!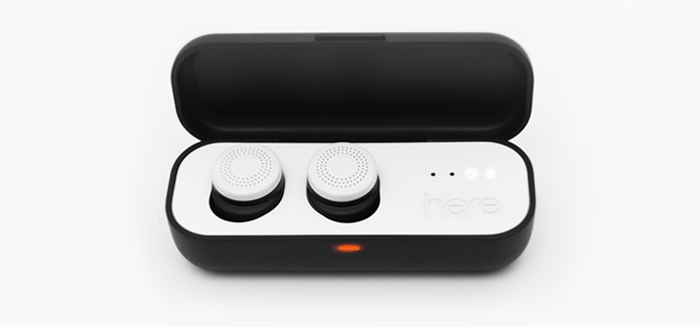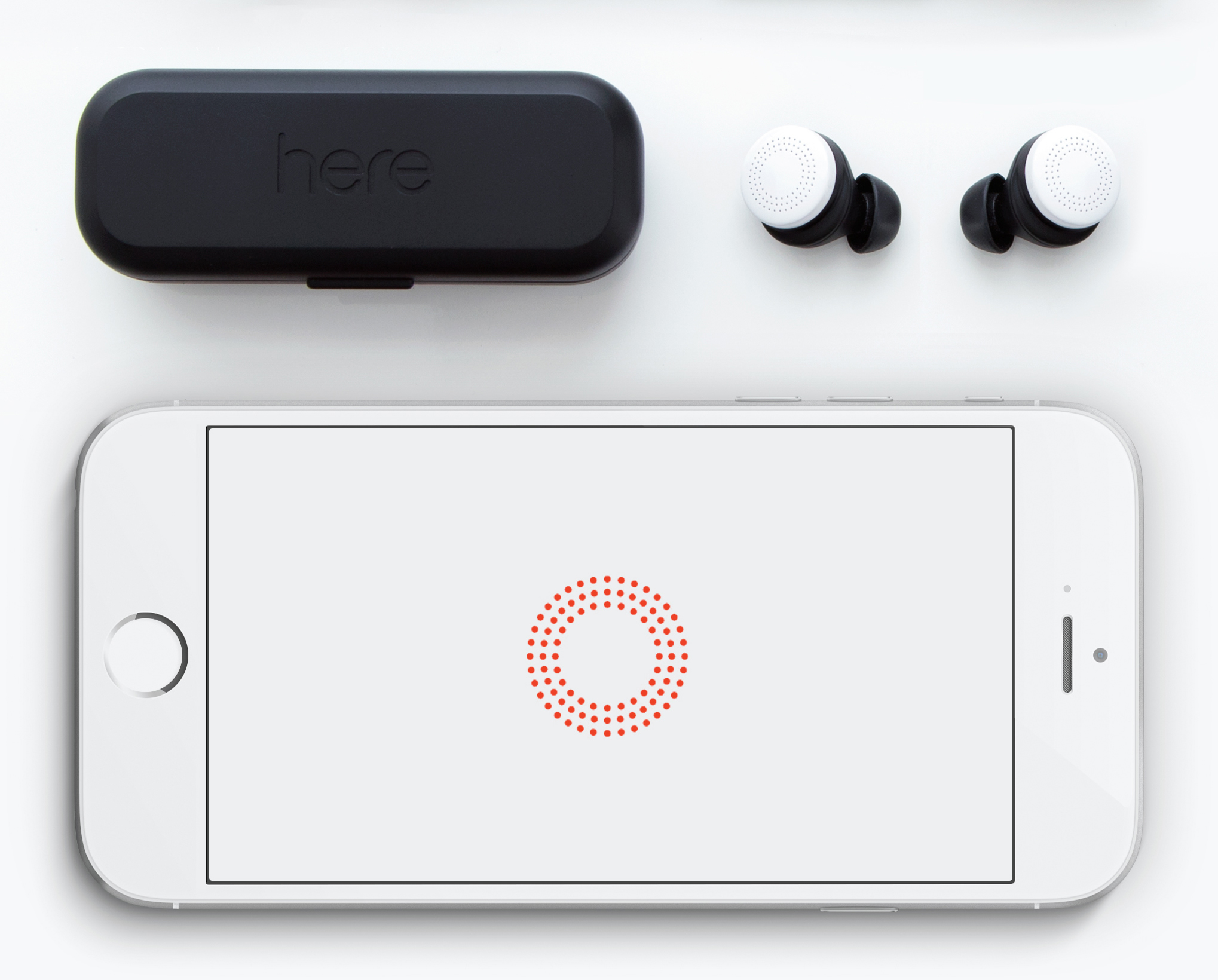 In Your Ears
So exactly how do you wear it? Well, as claimed in the Here videos, Doppler Labs has been catering to all ear sizes and will carry a piece for to cater to your ears. It sits snug in your ears so that you will be not have background noise sneaking in and ruining your experience.
Catering to iPhone users first is a good first step for Doppler Labs, and their app user interface looks incredible and easy to use. It resembles something that has EQ's and frequencies when changing live sound, music lovers will fall in love with this product as many already have (See Pioneers on Here)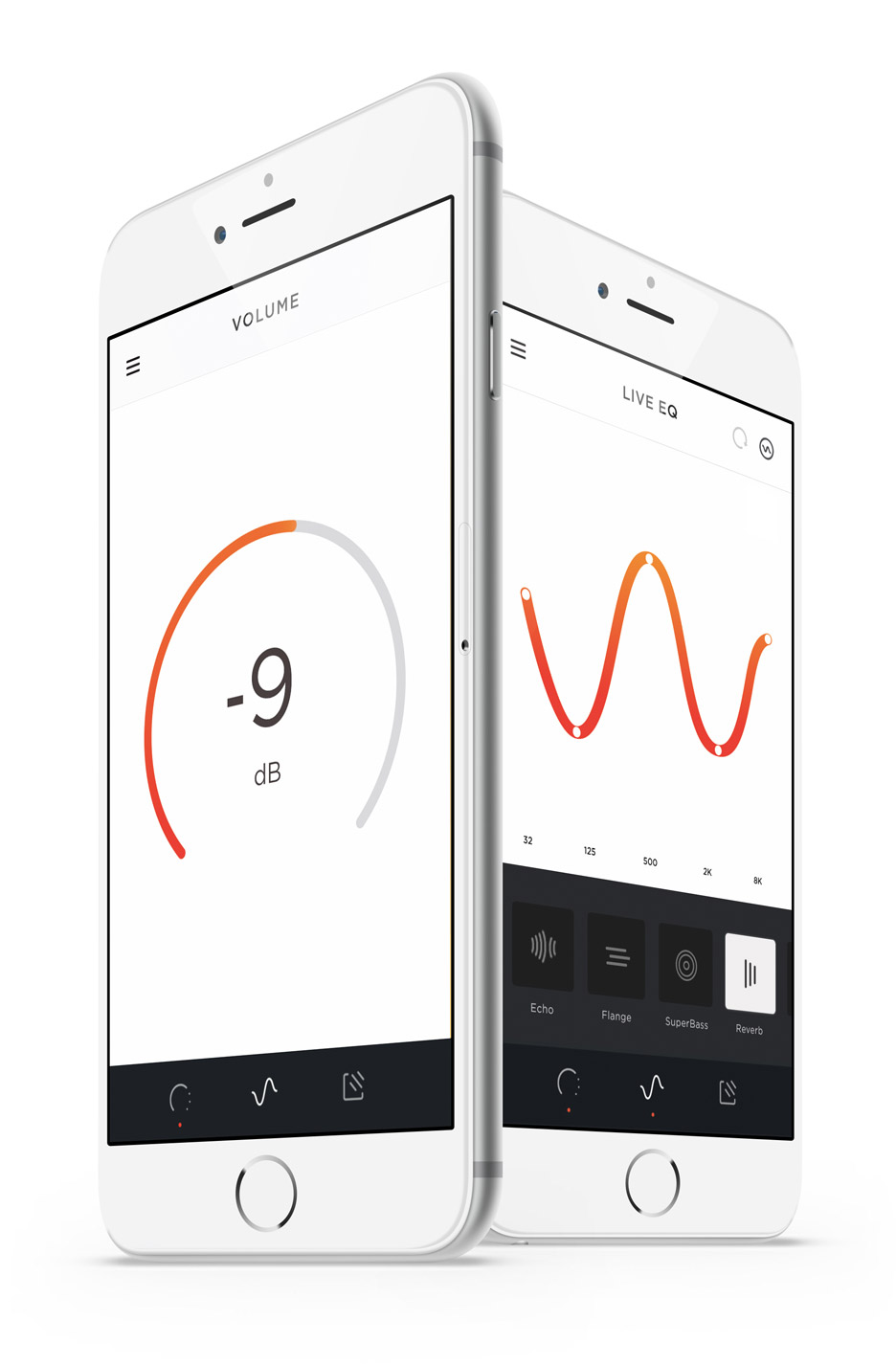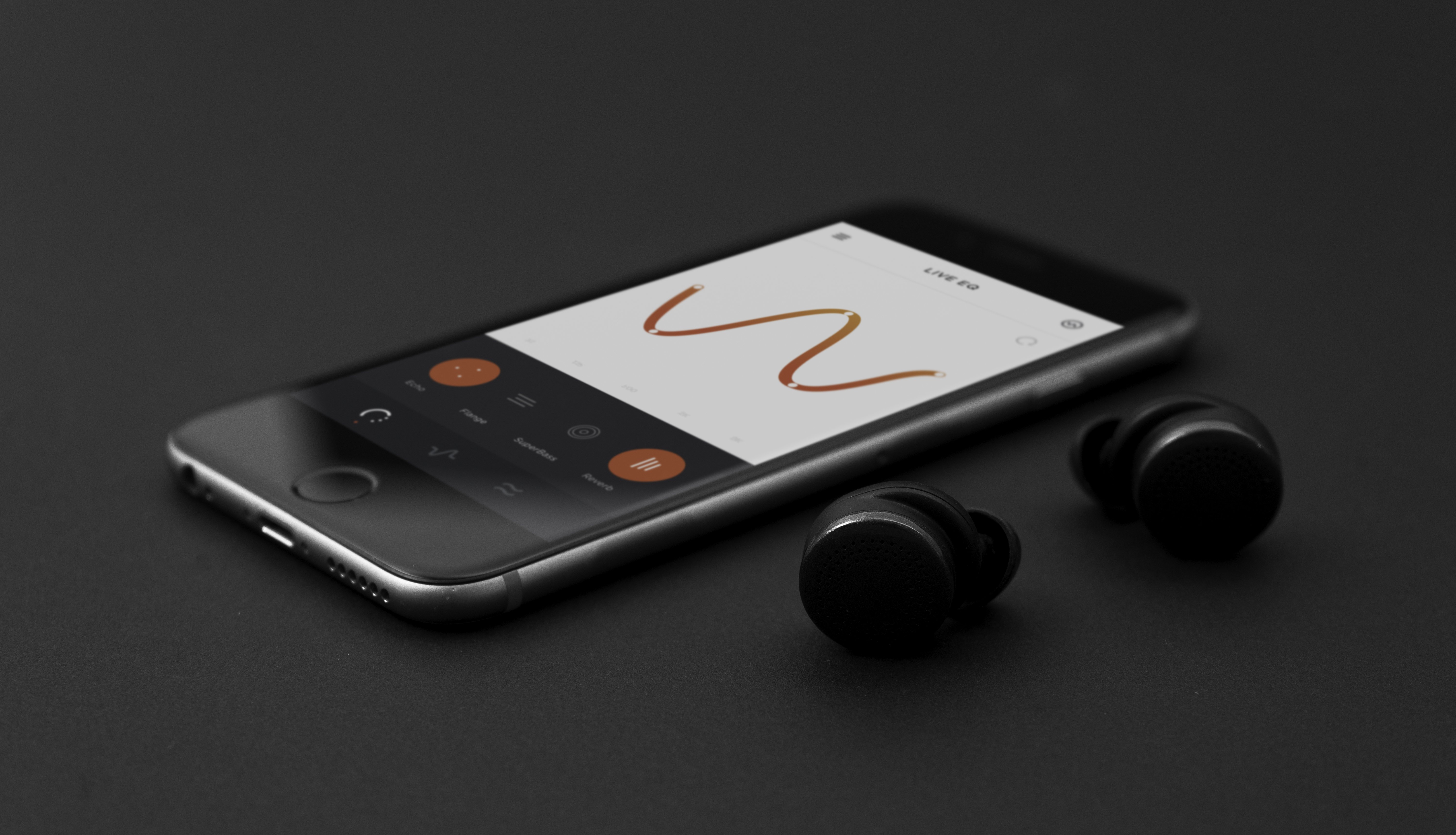 So who is this for?
These headphones are for any music enthusiast, concert go-er, the everyday commuter who likes not hearing the loud sound of the train around them, and even those people with Autism.
Here's why: All users of the product 'Here' will able to change live sound around them, something that hasn't quite been done before in the way this product has achieved. With this product you can personalize their own sound expereince, that's something truly special.
So How can you get them?
You can go visit their website here and signup to the waitlist, once you have been notified via email with a special code, you can visit their website and purchase these special earphones, they are roughly $200.00 before taxes. I'm already on the waitlist to be a part of this great expereince, how about you?
Important Links
Here website: www.hereplus.me/
Here – The Pioneers: www.hereplus.me/pages/pioneers/
Doppler Labs website: www.dopplerlabs.com/